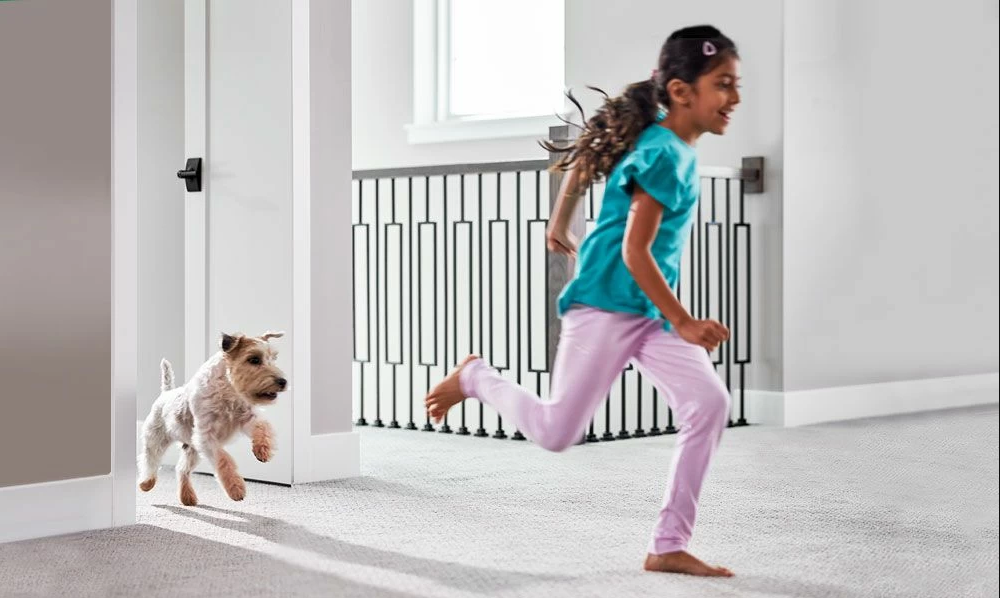 12 Couch Hacks and Tricks
WEDNESDAY, AUGUST 14, 2019
1. Place couches and furniture 1-2 inches from the wall instead of right against it. This gap will make the room feel more spacious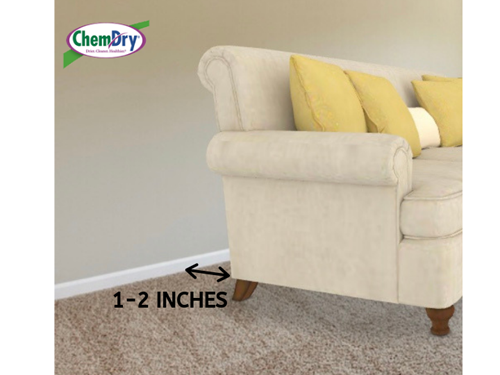 2. Make it live-able. If your room is too perfect, then you will never use it! Buy nice items, but pick sofas that aren't too difficult to clean. If you have little kids, you might pick a darker colored couch to help stains blend in.
3. Don't get a rug that's smaller than your couch! Stick to bigger rugs. The average living room rug should be at least 8 by 10 feet.
4. Vacuum weekly not just under the cushions, but along the top of your sofa as well. 
5. Follow the 2:2:1 pillow rule. That means two large pillows in the corners of the sofa and one pillow in the middle. This is an easy styling tip that keeps things symmetrical and stylish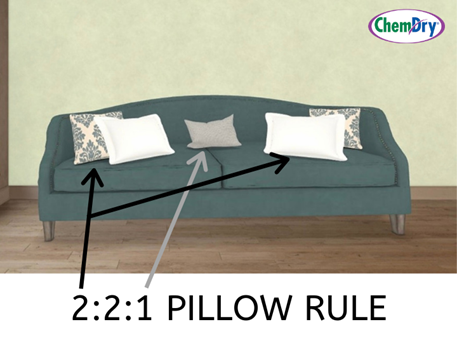 6. Remove allergens, dust, and bacteria with a professional cleaning. Keep your family healthy with regular cleanings. Schedule here.
7. Keep your sofa looking fresh by washing cushion covers and pillow covers once a month or every other month.
8. Depending on the fabric of your sofa, you may opt to use a lint roller instead of a washing machine to maintain the look of your furniture. Collect hair and lint quickly with a few swipes!
9. If you get stains-clean them. The faster the better. Call Ivy Green Chem-Dry 909-501-5375 and we will do what we can to jump on over and spot treat your couch! 
10. If you have animals that shed, purchase a throw blanket for the couch. Teach your animal to rest and sit on it to minimize fur from spreading.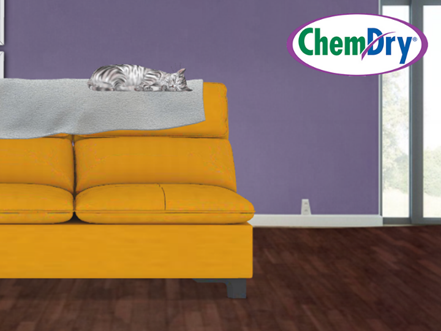 11. Get furniture with lifted legs. This will help create the illusion of space in your room. 
12. Maintain your investment by scheduling regular upholstery cleanings.
BACK TO BLOGS